So, as a HUGE(!!) fan of Game of Thrones – books and series – my Facebook feed has been inundated with posts and memes from both sides of the opinion 'wall'… season 8 is great… season 8 is horrible, lazy writing…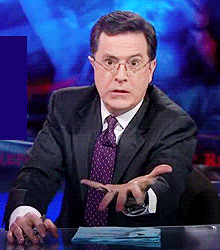 And yes, I have my own opinions on it too, of course. But I would like to offer another option for us writers — whether you are a fan and watch GoT or not.
Now, in this post, I'm specifically referencing the GoT show, not the books, because… ugh… come on GRRM – give us the last books… please!!
But, I digress… /sigh
However… here's what I'm getting at:
Whether you watch and love/hate Game of Thrones series, or you haven't watched a single episode… this is a PRIME learning experience as a writer.
What do I mean?
This:
If you are a Thrones-addict like myself, then gauge your own opinions of season eight. Good or bad… and objectively write them down and analyze why you have that opinion.
Is it the writing? Is it the characters? Is it the situations? Is it something else?
Look at it and figure out why — as a fan — you have this opinion and justify it – what are your reasons?
If you are not a watcher on the Wall… (and really couldn't care less)… that's okay – there's a lot to be learned here for you, too!
Gauge the reactions you are undoubtedly seeing everywhere online. Take time to read some of the articles on the various websites like Buzzfeed, PopSugar and others. Even ask some of your GoT-loving friends.
(and yes, feel free to preface it with "I'm not watching, this is research" so we don't try to wrangle you into a week-long GoT marathon!) 😉
Not that I would ever do that to someone. 🤪
There is a lot of juicy info to be learned here from this phenomenon… about reader (watcher in this case) expectations, character arcs and development, good-vs-evil, redemption (or not), and all of those things that us writers use in our own stories on a daily basis.
Whether you're a fan or not — this is a great time to do a little research and maybe even learn a few things about this crazy rollercoaster that is the GoT final season.
What do you think?  Comment below… and please – no spoilers! 🤪😍